Not much good has come out of 2020, but the development of 'cottagecore' – a wholesome, whimsical aesthetic focusing on a romanticised ideal of a cottage garden lifestyle – has got to be a highlight. Cottagecore is floral skirts worn with walking boots and hand knitted cardigans, it's pressing flowers you grew yourself, it's embroidery on a Sunday afternoon, it's foraging for mushrooms and baking them in a pie. It's delightful, calm, simple. Everything that 2020 is not. If, like me, someone in your life has discovered this year that there's a cottage-dwelling hedgewitch inside them, aching to be let out, then read on for some suggestions of gifts they'll love this season. To be clear – this gift guide is just a bit of lighthearted fun… don't take it too seriously, just enjoy the inspiration!


There's so mushroom for treats
Mushrooms and flowers will be a recurring theme throughout this gift guide, which makes sense, considering cottagecore is all about celebrating the beautiful world we live in. Here are a few irresistible fungi-themed items, all, naturally, created by small business owners…
I'm honestly squealing with how adorable these all are. Get the earrings here, the mugs here, the ornaments here, the British mushrooms print here, and the grow your own kit here.
Cosy up with a good book
Books are unmatched when it comes to their ability to transport you into another world or another life – essential escapism for these times. One particularly wonderful suggestion I have for you is Hag: Forgotten Folk Tales Retold, which is a collection of modernised retellings of British folklore. I recommend it because the short stories are not only absorbing, gripping and highly entertaining, they are all based on local folk tales that we don't really hear about. We're all familiar with many European folk stories, but ones from our own isles don't usually make the cut, and it's so interesting to learn about them.
And because, of course, cottagecore is all about embracing the nature in our own world, non-fiction needs a mention too. How about Wilding by Isabella Tree, in which the author shares the journey of her and her husband letting nature take over their farm. Or what about Braiding Sweetgrass by Robin Wall Kimmerer, a botanist and member of the Citizen Potawatomi Nation. This is a beautiful book in which she shares the importance of reconnecting with the natural world, and the lessons we learn when we do.

The links above will take you to Waterstones, but if you'd like to support independent bookshops instead, head to my Bookshop.org Nature and Folklore list, where you can find links to all of these and more.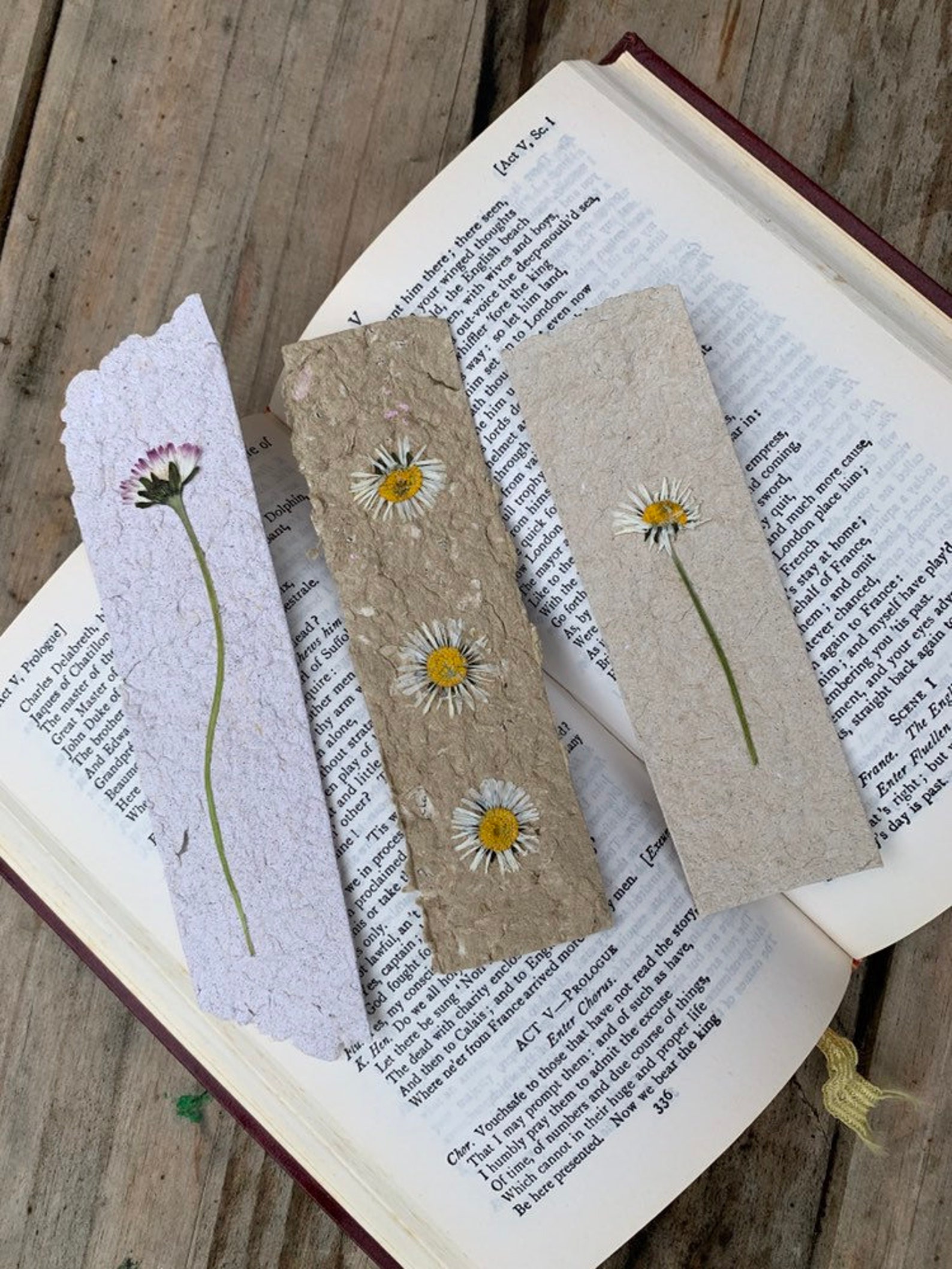 Plus, if you're buying a book, why not dial up the nature-factor with handmade pressed flower bookmarks? They are absolutely adorable, made from upcycled paper and only cost £2.50 for three! Get them here.
A floral embrace
As I mentioned above, the cottagecore aesthetic is all about flowers and fungi. So here are a few beautiful options for floral-inspired gifts, again, all created by independent makers and small businesses.
A beautiful flower press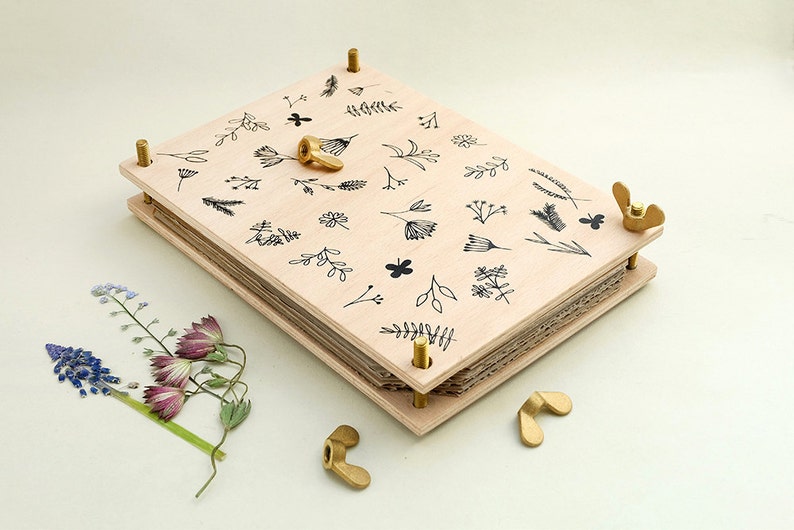 My partner actually got this for me for my birthday, so you can thank him for this idea! If the person you're buying for has taken up gardening during the pandemic, this is the perfect way to celebrate their newfound love for plants, because it will allow them to press the flowers they've grown themselves, and keep them for years to come! It was also a finalist in the 2019 Etsy Design Awards. Get it here.
Dried flower bouquet
Dried flowers are a lovely eco-friendly, sustainable option for bringing the joy of blooms into your home, especially during the winter months. I am obsessed with this like this absolutely beautiful one from BloomPost (which was another birthday present for me, thanks James!) Get it here for gorgeous florals all year round.
The most beautiful floral earrings
Sabi Studio creates these breathtakingly beautiful earrings, all hand painted on polymer clay. I simply cannot get over the stunning designs. Don't hate me, but the designs you're looking at are currently all sold out – that's the nature of shopping small! BUT, on the 29th of November at 5pm she'll be restocking with 200 more of these beautiful nature inspired designs, so be sure to set a reminder, because any flower lover will have their day made by a set of these beauties.
Resin flower earrings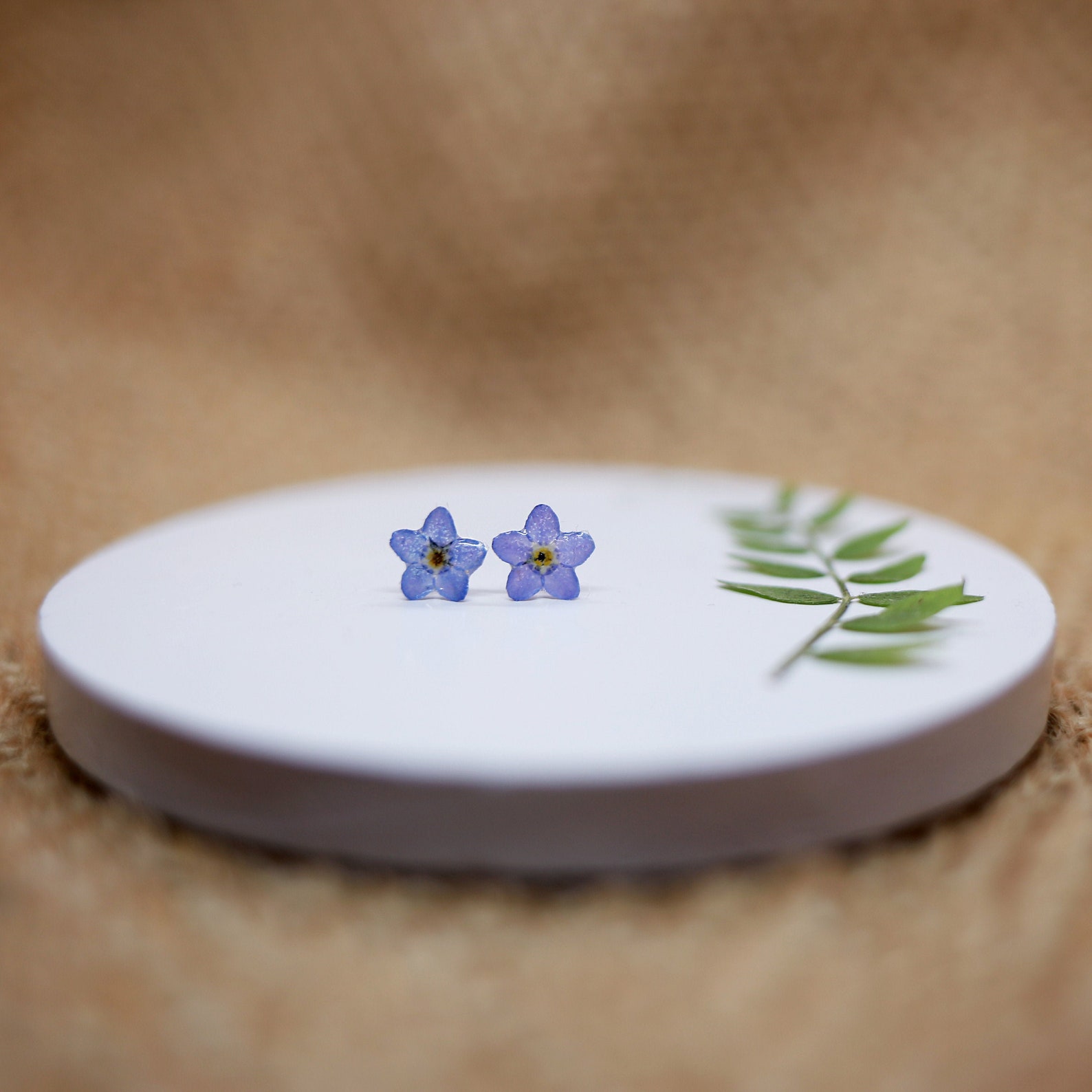 Forget-me-nots are the perfect choice for pressed-flower earrings because they are tiny enough to make subtle pieces, but their rich purple colour makes them stand out. I love this set from Nordic Flowers on Etsy, and they do all kinds of other flowers too, take a look here!
Boldly adorable cottagecore wall art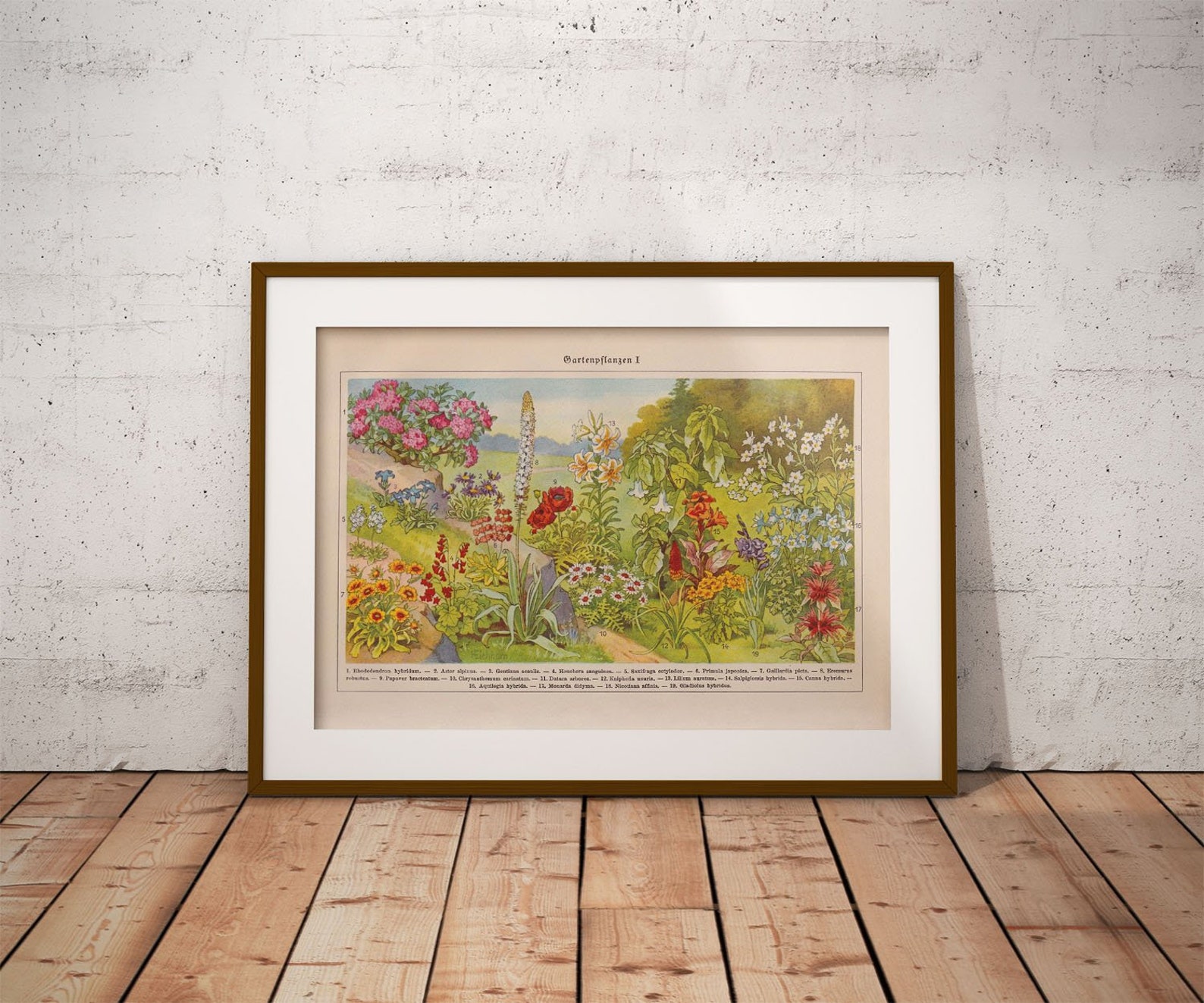 Yes, I am so obsessed with this print that it got its whole section all on its own. Can you blame me? It's gorgeous! I think it would transform even the most modern city apartment into a kitschy cottage. The price starts at £18 for a 30x42cm paper print, and there are three larger sizes to choose from, with the price going up to £61 for a 60x84cm cotton canvas print. Get it here.
Eco friendly whimsey
A key tenet of cottagecore is low-impact living. A lifestyle aesthetic that revolves around nature and slow living means time to embrace plastic free reusables, but giving them as gifts can often seem a little utilitarian, so I've hunted out an item that combines prettiness with eco-conscious practicality. It's always been amazing to me how quickly handkerchiefs fell off the radar – when I was little, they were just going out of style. All of those beautifully embroidered hankies your granny had were slowly making their way to the back of the cupboard, to be replaced by plastic wrapped travel tissue packs. There's a lovely seller on Not on the High Street who makes absolutely gorgeous hand-embroidered and printed hankies, every bit as delightful as the old-fashioned kind, but with a lovely modern twist. Check them out! Click here to take a look at the mushroom hankie and here for the set of three floral ones. Or you could just visit the shop, because there are all sorts of gorgeous hankies on there, these are just my personal favourites!
Eclectic handmade wearables
I haven't included clothes in this list because honestly, I think clothes are tricky to buy as gifts and even tricker to recommend as them! But these gorgeous handmade items are sure to delight, without being reliant on sizing or fit.
Get the socks here, the choker here, and the beret here.
I hope you enjoyed this gift guide! The cottagecore aesthetic isn't a serious thing or anything, it's just a bit of whimsical fun, and I hope reading through these gave you a big of inspiration. Much love!